SLOW MADE, HAND-CRAFTED, JEWELRY
Inspired by nature — exploring textures, shapes, shimmer and shine. Resplendent Resins (and Rings) showcases the beauty of the irregular; using a combination of resin pouring, clay work, and natural elements with metallic accents.
LET'S SHOP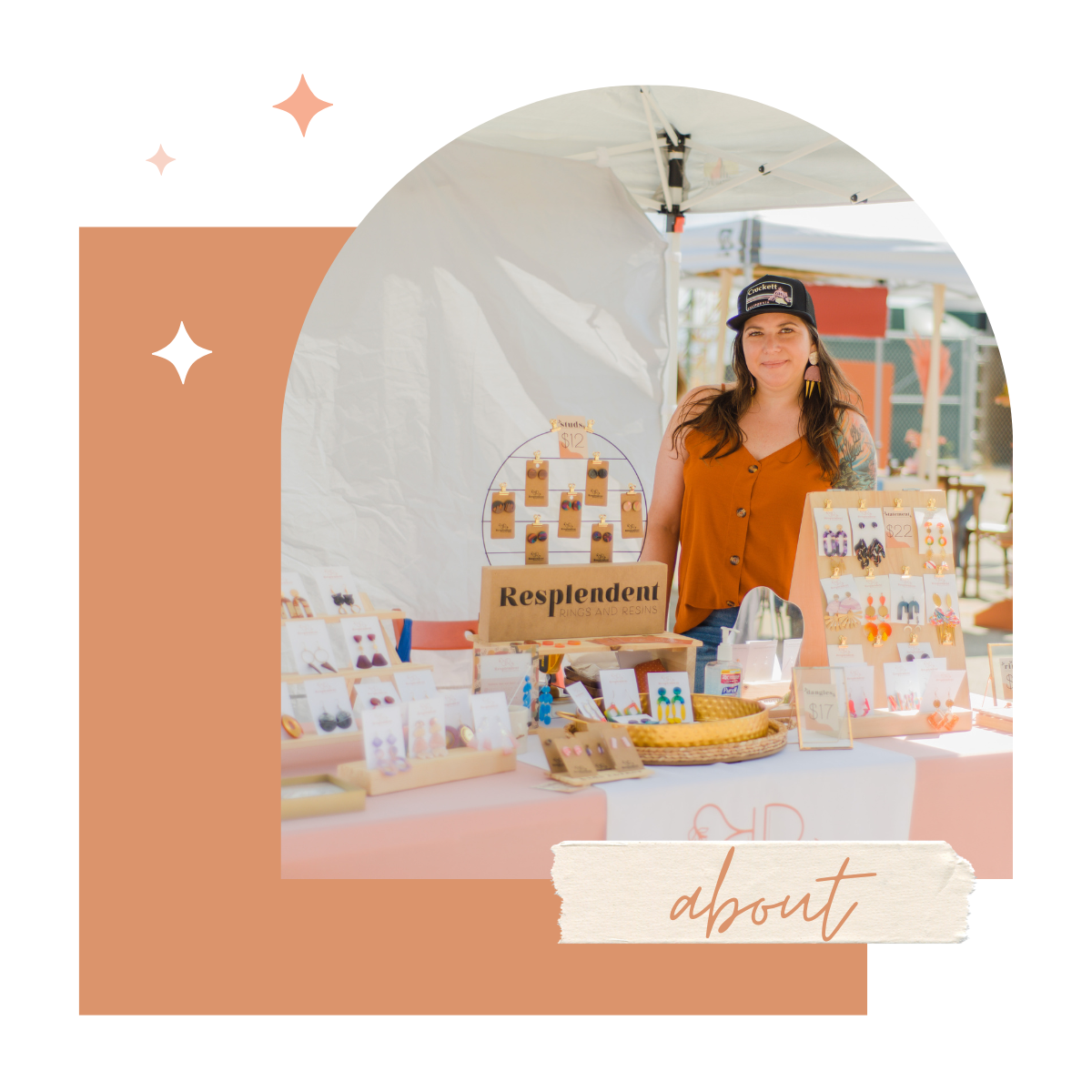 ABOUT ME
My name is Melanie and I am the maker/creator behind Resplendent | Rings & Resins. I took to making resin items in 2019 for my wedding and when COVID changed those plans, I ended up with a ton of resin and explored making jewelry instead. I use epoxy resin which can take up to 2 days to cure, so while I wait I play around with polymer clay elements. I'm still learning, growing, and evolving so stay tuned for new creative endeavors!
You can buy my jewelry locally in Crockett, CA at the Sugar Cavern Collective.